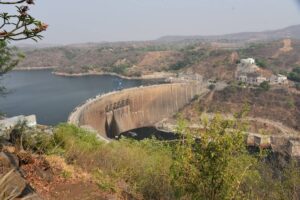 Zimbabwe is a landlocked country in Southern Africa that has...
Read More
Tugwi Mukosi Dam Blog & Zimbabwe's Top Attractions
Welcome to the official blog of Tugwi Mukosi Dam, the largest inland dam in Zimbabwe, and your gateway to exploring some of Zimbabwe's most stunning attractions. Our comprehensive platform offers in-depth insights tailored to satisfy the curiosity of both residents and tourists. Our blog covers a myriad of topics, including:
History and Development
Take a journey through time as we explore the intriguing history of Tugwi Mukosi Dam. From its initial conception to its eventual commissioning, learn about the critical facts and figures that signify its vital role in Zimbabwe.
Environmental and Social Impacts
Delve into the multi-faceted impacts of Tugwi Mukosi Dam on both the environment and local communities. While the dam provides essential benefits like irrigation, water supply, and electricity, we also address challenges such as potential flooding and ecological concerns.
Attractions and Activities
Discover the vast range of recreational opportunities available at the dam and beyond. Whether you're into boating, fishing, hiking, or birdwatching at the dam, or interested in exploring other top Zimbabwean attractions, there's something here for everyone.
Future Outlook
Stay updated on what the future holds for Tugwi Mukosi Dam. Learn about upcoming plans aimed at improving its efficiency and expanding amenities, all aligned with Zimbabwe's broader developmental goals.
We're excited to share our insights and stories with you. If you have any questions or feedback, we warmly welcome you to contact us. Thank you for stopping by, and we wish you an enriching and captivating journey through the fascinating world of Tugwi Mukosi Dam and the beautiful attractions Zimbabwe has to offer!
Construction Milestones for Tugwi Mukosi Dam?
Learn more about the Tugwi Mukosi Dam construction milestones.