It took about 19 years to finish the construction of Tugwi-Mukosi. 
The dam construction contract commenced in April 1998 with a planned construction period of four years stretching from 1998 to 2002.
Unfortunately, work was suspended in 1999 due to funding constraints. The project resumed in 2001 and stopped in 2005 due to a shortage of funds.
The period 2001-2005 was packed with start and stop phases.
Construction commenced again in May 2011 with plans to complete the project in November 2013, and again that did not happen.
The project went through financial constraints such that the project was then completed in October 2016 and inaugurated in May 2017. Between the period 2011-2016, a lot of notable milestones and setbacks happened such as:
2011: Signature of the addendum number 5 and site remobilisation.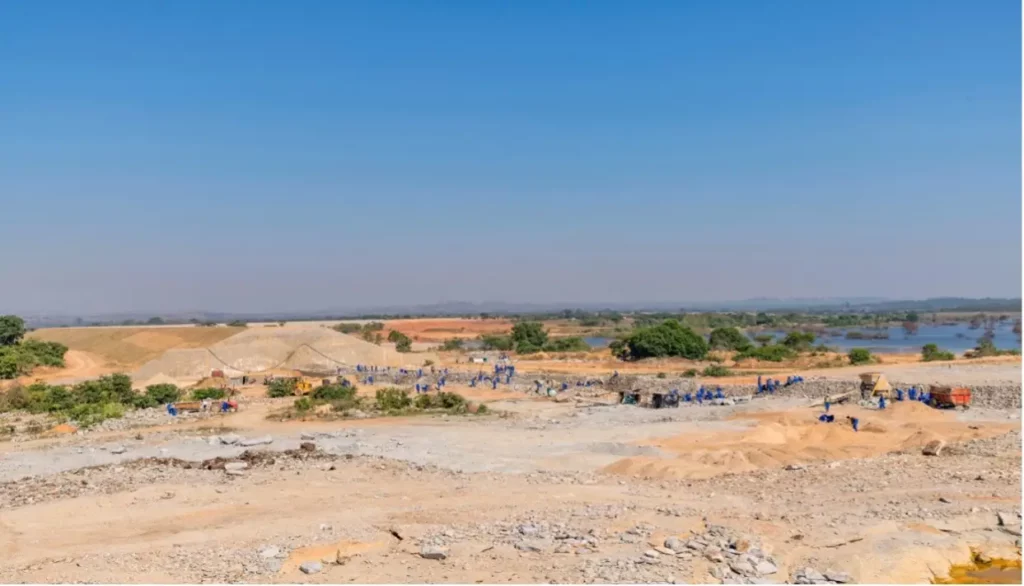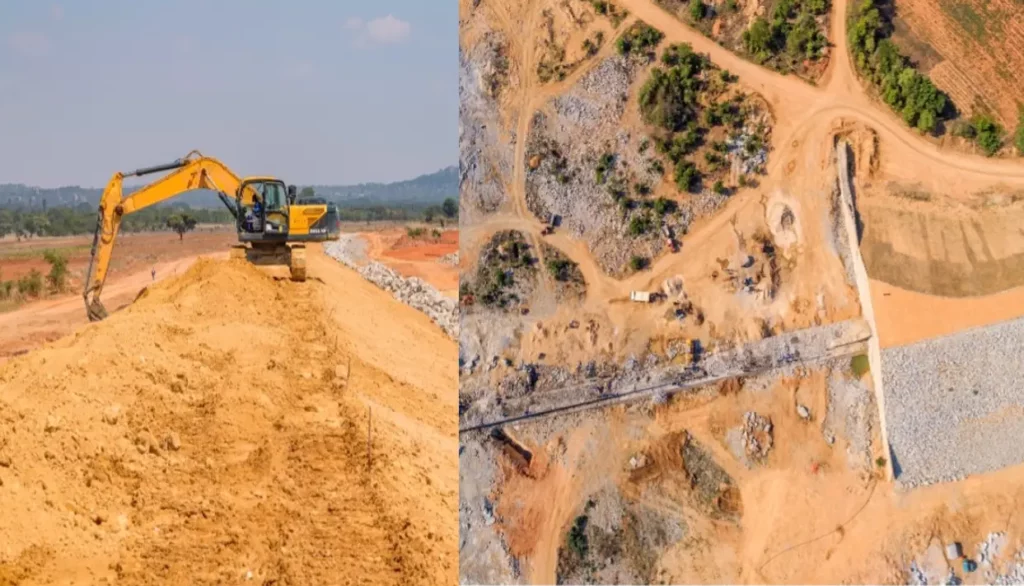 2012: Full site organisation and excavation of dam saddle/dams foundation.
2013: Main concrete structures execution and main dam and saddle dams backfilling.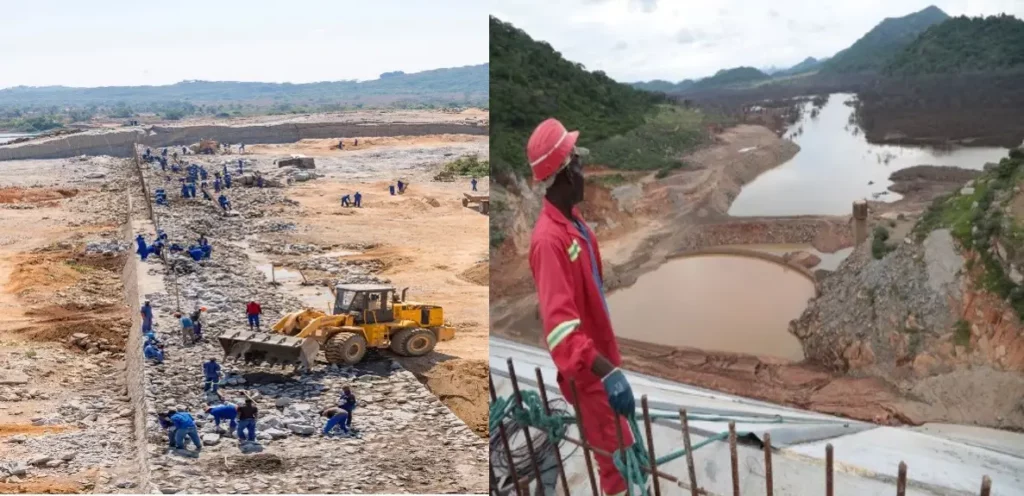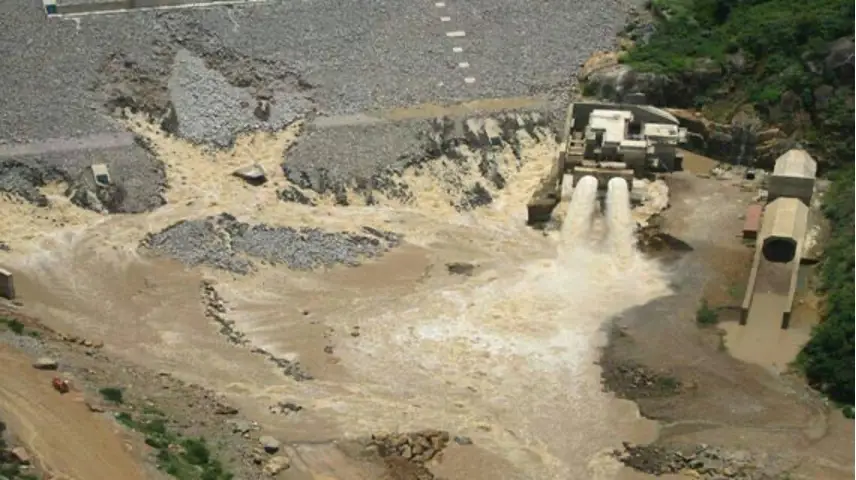 2014: Tokwe Mukosi Disaster
In  January-February 2014 the area received 850mm of rainfall which is double its usual rainfall (Tarisai S.K. 2018) causing dam levels to rise from 15.8 m on 26 January to 61.5m on 14 February 2014 leading to a flood disaster, deteriorating the Tugwi-Mukosi Dam project.
Late 2014: Finalisation of all permanent structures including repairing the deteriorated rock fill.

Figure 7: Installation of Concrete structures
2015-2016: Finalisation of all permanent structures and face slab casting.
May 2017: Official commissioning of Tugwi-Mukosi Dam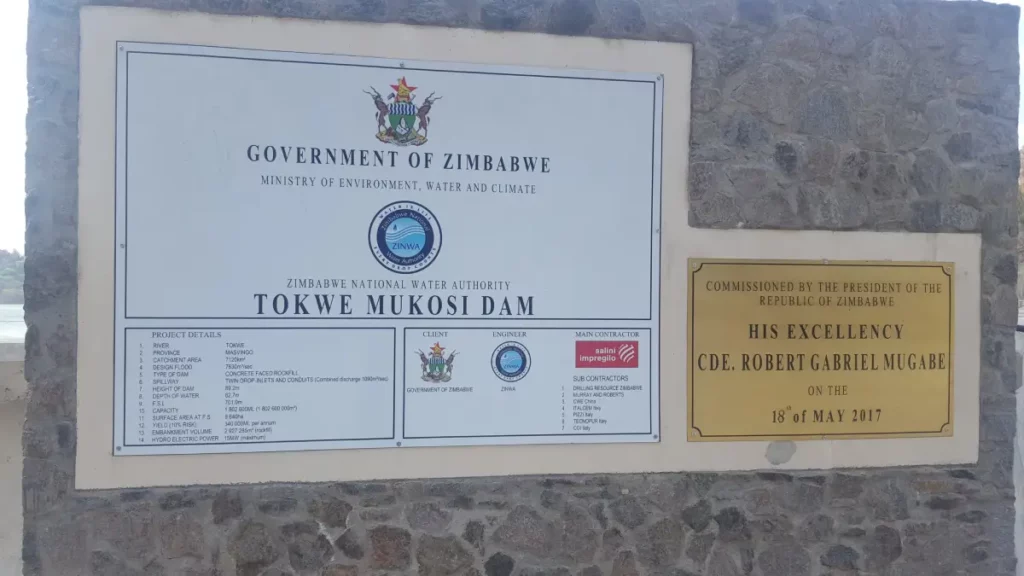 The dam started impounding water in December 2016  in May 2017 the dam was 72.39% full and held a capacity of 1.303 billion cubic metres of water.
Find Out the Design Attributes
and Ancillary Works of The Tugwi Mukosi Dam